The world is a complex and wonderful place
My art explores the inside and the outside of the human condition
I am an outsider
Story
Flavia Testa, is an international outsider artist. Largely self-taught she has always used art as a means of expression, communication and of insight to give meaning and problem solve the complexities of life. Her beginnings are a mystery as she was found in a box on the stoop of a hospital in Pre-Revolutionary Iran. Swooped up by UN diplomats given an Italian and Canadian identity, Flavia spent the majority of her childhood on the move living in different cultures and countries absorbing the sights and sounds of everything that surrounded her. This gave rise to a natural urge to draw what she saw around her from a very early age. Unfiltered and curious she kept up her practice well into her Canadian school years, creating magazines, zines, taking photos, making collages, making art for friends. In her University years at Dalhousie University and Colegio de Salamanca she often could be found in the margins writing and drawing people, places and things. Between the years 1998 to 2001 she has three children. Motherhood became a new frontier to work with in art and since 2004 she has been an avid composer of works relating to parenting and motherhood in all it's guts and glory. Her work has been commissioned by Universities around America, Canada and Europe. She has made art for organizations and NGOs including One Billion Rising, Iran loves Israel, Be the Peace Institute, Nova Scotia Advisory Council on the Status of Women, South Shore Women's Centre, Immigrant Women of Nova Scotia, the Italian Association of Nova Scotia to name just a few. (Lists are boring and no one reads them). She continues her ongoing support where art can be used as a tool to open discussions and enable change. *For more detailed references biography is available by email.
---
Flavia Testa
---
Art is a force and a fortress that protects and reveals to us much more than we can imagine.
---
An outsider artist is a talented, self-taught artist who rarely sells or shows art while alive, but who garners interest and mystery from the outside world that they live in.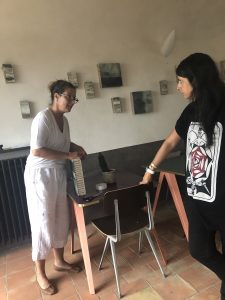 Illustration for Magazines & Academic Journals.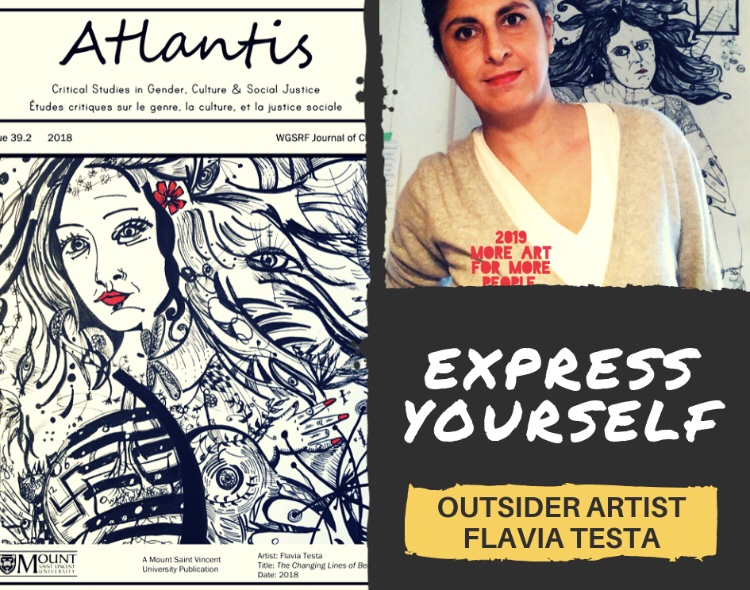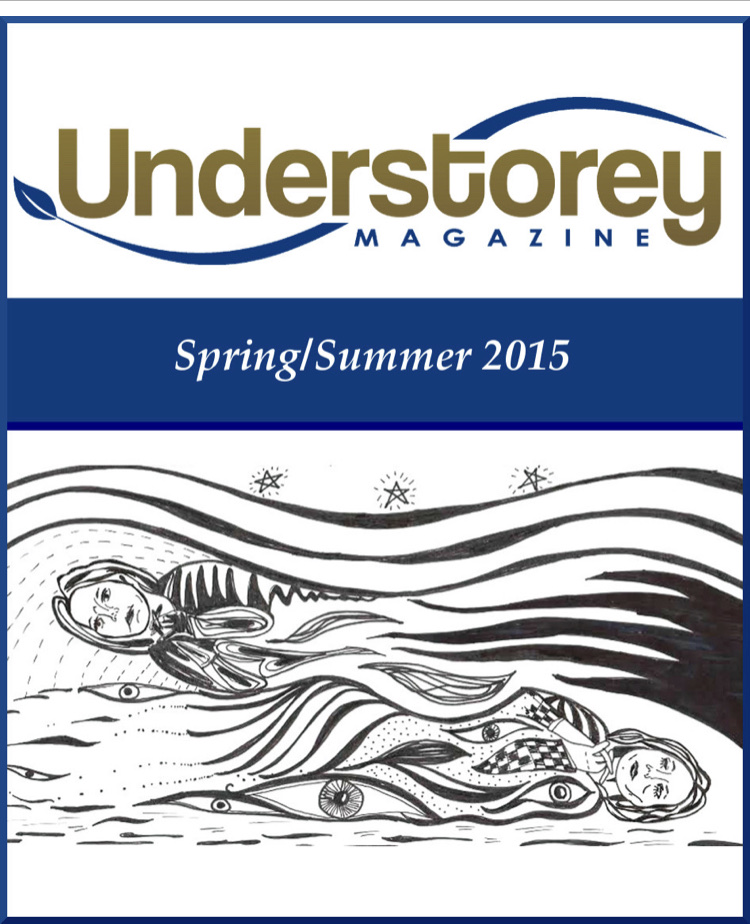 In life and in art, Flavia challenges people to wonder, be inquisitive to find meaning and depth in experience.
Art is a force and a fortress that protects and reveals our lives.
Flavia uses ink, paint, pencil and photography accompanied by elements of linguistics, symbols, signs, words, images in her larger than life creations.
Raw, visceral and powerful, her signature style is simple, layered with emotional and visceral complexity. Bringing shadows and light together is part of that magic.
Keeping images accessible (using paper, pencil and tangible materials) Viewers participate in the highlights, the fragility and vulnerability of the human condition. In life humans are capable of resistance and survival, art is an expression of this.
Flavia enjoys selling her art online through social media and digital formats. Her work can be in spaces and places far and wide at a reasonable price. She has spear-heads her own online art calls that are creative and unique, to sell and collaborate with her fans and collectors. Flavia believes that art should be accessible and available to as many people as possible, everywhere.
Art is for everyone.
Every Hand Tells A Story / Wall of Hands 2019
Iranian born, Italian – Canadian artist Flavia Testa works both in Canada and Italy.